My Dream House
(collage)
Students look at some extreme houses around the world, and then using torn paper technique to create their own imaginary house.
Clay exploration
(Clay)
Students are challenged to create 6 different shapes in clay (sphere, triangle, rectangle, cube, peanut, snake) using only their hand. In the end they were just having fun connecting the coils to make the longest snake!
Character in an activity
(Mixed media)
Each student is given 1 square, 1 rectangle, and 4 long strips. Students use scissors to trim the edge to be rounded and then form a basic human body. Then they move around the body parts to mimic a certain pose in an activity. Some chose indoor activity like using a computer while other chose sports. Students then collage to add clothes and other features on to the character and draw a background.
Carnival tie ​dye mask
(Craft)
Students look at the famous Venice Carnival and discuss the mask design. Using marker on facial mask students create basic pattern for their design, then collage additional accessories to make the mask more complete.
Popsicle
​stick monster
(Mixed media)
It
'
s
Halloween
! Students arrange the
popsicle
stick to create the basic shape of their monster. Later they use paint and crayon to add features to their monsters.
My shape mural
(Mixed media)
Each student is given 4 geometric shapes (circle, rectangle, square, and triangle) to design with chalk and crayon. Working with a partner, students are challenged to put together their shape to create a visual story. Look how imaginative they are!
Powered by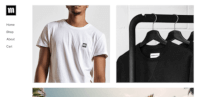 Create your own unique website with customizable templates.