Fishes in ​the world
(Mixed media)
Students look at various fish profile and discuss the colorful pattern on the fish. Using paper plate students first outline the body in crayon then paint over with watercolor. More detail such as fins, tails, scales were collaged and a tropical aquarium is completed!
Tie dye sweet
(Mixed media)
Students talk about their favorite sweets such as ice cream, cookies, cakes, and etc. They first color the baby wipe to make tie dye fabric, later cutting and assorting the fabric with various papers, students create 2.5D dessert collage with so many flavors and they all look so yummy!
Card board building
(Sculpture)
Students look at some famous buildings in the world and they practice how to change and attach cardboard pieces. Using their imagination students come up with so many interesting architectural ideas and the colors are just wonderful.
Animal wire
(Craft)
Students look at Alexander Calder's wire sculpture as reference and talk about their favorite animals (could be imaginary too!). Using pipe cleaners, yarns, and papers, students experiment with different ways to manipulate wire to make shapes.
Fireworks
(Painting)
Students watch a Disney firework clips and discuss the pattern and color seen in a fireworks show. By cutting the bottom of a toilet paper roll to make octopus, students use this along with a piece of cardboard to produce beautiful pattern of fireworks (no brush was used!)
Powered by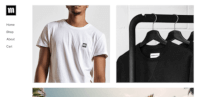 Create your own unique website with customizable templates.