Pulled string art
(Painting)
Students arrange a string dipped in paint in the middle of a folded paper, then they draw out the string quickly to produce symmetrical and beautiful abstract design.
Tonal painting
(Painting)
In this lesson students learn about value and tone in a particular palette. Students have to choose a center color and produce various values to complete the image.
Koi salt watercolor
(Painting)
Students start the project by gluing and salting firstly on paper, then they drip watercolor onto the salt to create the gradation effect. This is a new painting experience for students to learn about other ways of using watercolor.
Chalk on black paper
(Drawing)
Students try out white chalk, white color pencil, and white crayon against black paper. The theme is to create something "breathtaking" using strong contrast.
Printmaking exploration
(Printmaking)
Students learn about 4 different types of printmaking technique and try out the "rainbow roll" on an abstract design.
Outer space on a new planet
(Mixed media)
Students firstly look at different surfaces on the planets, then they are challenged to come up with a design for a new planet. Students use the chalk beautifully and they creative use of additional materials add unique characteristics to their planet.
Cardboard architecture
(Sculpture)
Students look at world famous architecture and take inspiration from there to build a cardboard building. This is the most time consuming project and student really invest a lot into building and painting the sculpture.
Humorus ceramics
(clay)
Students are challenged to build something functional but with a sense of humor with clay.
Found texture photography
(Mixed media)
Students look at fashion illustrator Edgar Artis and come up with a design in color pencil. Students then cut out part of the design and go in to the school to find different textures that can substitute the missing part, creating a completely new design.
Powered by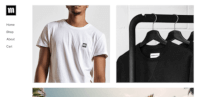 Create your own unique website with customizable templates.