Chalk marbling
(Craft)
Students look at Impressionist painter and by scraping chalk pastel in the water they have made beautiful paper marbling.
Watercolor exploration
(Mixed media)
Students first explore and practice various watercolor techniques including dry brush, wet on wet, plastic wrap, salt etc. Then, using aluminum foil students make a figure in a particular pose, the challenge is that the figure must be standing on its own. Later they apply their watercolor knowledge to produce a fitting background for their person.
Paper plate monster
(Mixed media)
Halloween is here! Using a paper plate as base, students design and paint their original monster, and then they decorate it with some additional material to make it more impactful.
Powered by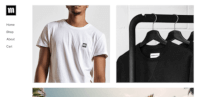 Create your own unique website with customizable templates.