Naughty kitty cat
(Song)
G1 students learned the song naughty kitty cat. We practiced playing E-E-D-D-C on the xylophones, quarter rest on the drum and tapping the rhythm with rhythm sticks.
Where is John
(Song)
​G1 students singing the song 'Where is John' and practice playing C-G bordun with the beat.
Powered by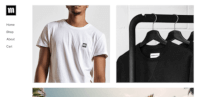 Create your own unique website with customizable templates.